Install VPN connection software on windows
Quick links: INSTALL – Connect – Features
Note for XP users: You must be running Service Pack 3 and have Microsoft's .NET framework (4.0) installed to run the software. Existence of .NET framework will be detected automatically for you. Even then, there are still occasional conflicts being reported with XP so you may wish to consider our manual setup instead if you encounter any issues.
Installing your WiTopia personalVPN™ Software
It is recommended that you uninstall any previous versions or other vpn connection software BEFORE you install the WiTopia connection software. If you do not there is a possibility for conflicts which can result in connection issues
1. Find the WiTopia package you just downloaded during activation and double click on it to start the install.

Nothing to install on desktop or downloads folder? Skipped it somehow? Login to the Customer Portal and download software from My Services.
2. Click on RUN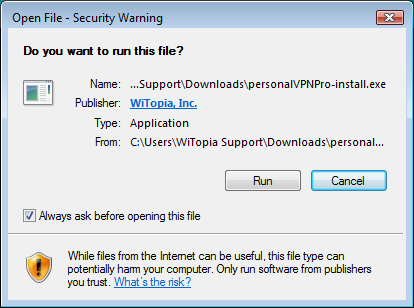 3. Click on Next to Install WiTopia personalVPN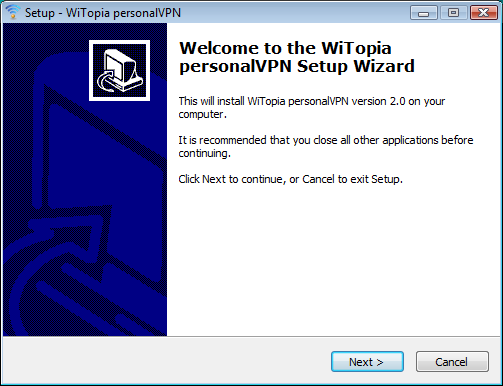 4. Click I accept the agreement and then next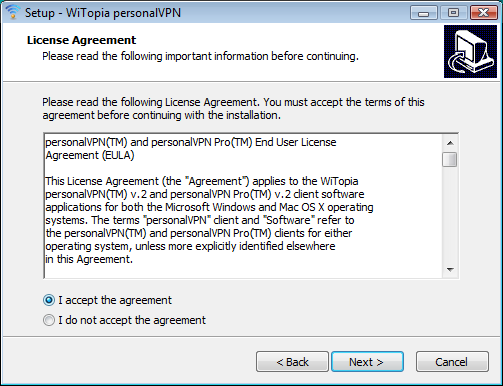 5. Do not change the location to install and click next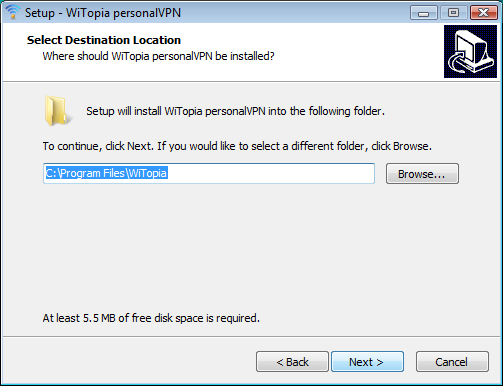 6. Click on Install to start the installation of the connection software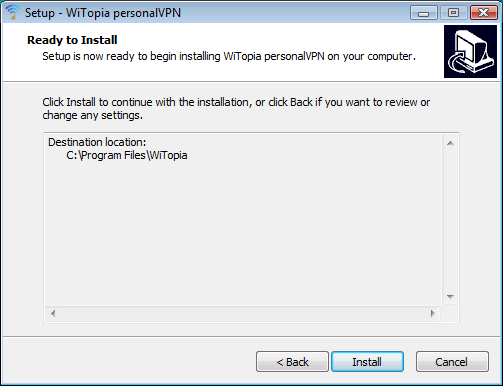 7. You will get a Security Warning about drivers. Click on "Always Trust" and then Install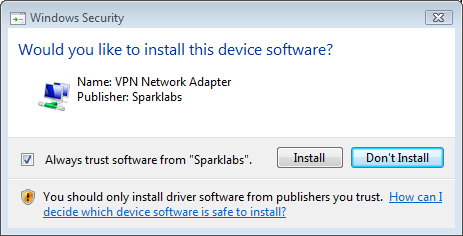 8. Click Finish to complete the install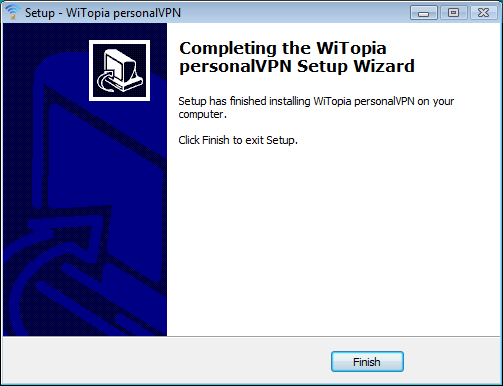 You are now ready to use the VPN and connect. Click Here for details on how to use and connect the vpn.