1. Log in to your CloakBox
2. Click on Basic > Network
3. Scroll down to the bottom to the 2.4 and 5ghz sections
There are two possible wireless signals, one for 2.4ghz and one for 5ghz. 2.4ghz may work better if you have thick walls, or other interference. 5ghz may offer faster speeds, but less distance. You will want to test each one to find what is works best for you.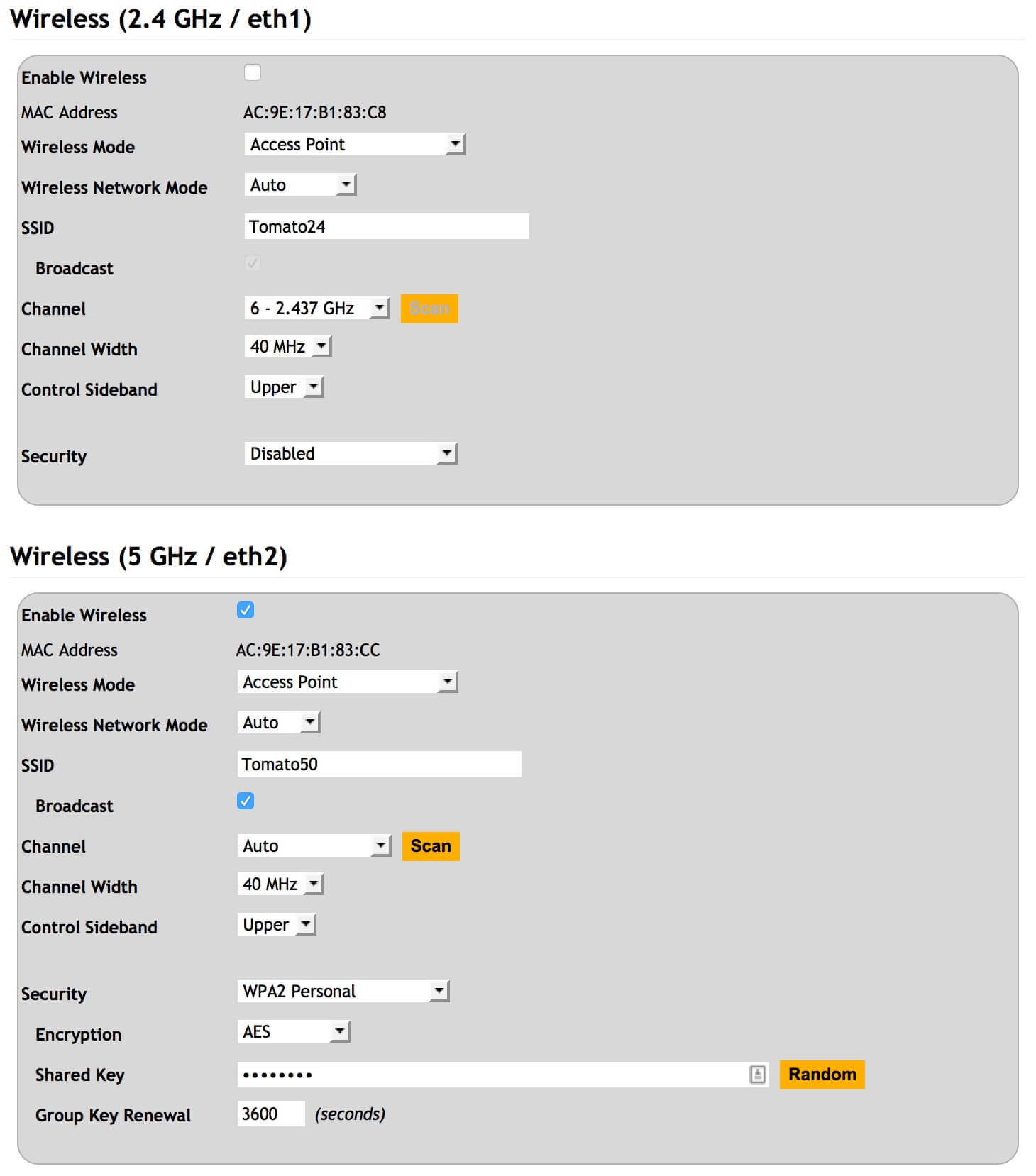 Change SSID (wireless name)
In the field marked SSID, change the name to the wireless name you want.
Click save at the bottom of the page
Change Shared Key (wireless password)
Click the dropdown under Security and choose "WPA2 Personal"
Under "Shared Key" enter the wireless password you want to use
Click save at the bottom of the page